Upcoming Webinar: Top 5 Ways to Improve Avaya CMS
Get the Most out of Avaya CMS: Top 5 Ways to Improve your CMS Call Center Reporting
October 3rd, 2PM EDT | Register at: https://www1.gotomeeting.com/register/777793217
What if all of your call center decision makers, managers, supervisors and agents could quickly generate, display and distribute permission-based real-time and historical call center reports using data from any/all of your Avaya CMS servers via an incredibly easy to use and intuitive web-based interface? Would that improve your call center's efficiency?
If you're using Avaya CMS, you understand how powerful it is. There's no doubt about it – Avaya CMS is the Cadillac of call center reporting solutions. It's extremely powerful and robust, and provides invaluable data to call center managers. But even the best technologies have some areas for improvement.  If you use Avaya CMS, then you likely experience one or several challenges we'll address in this webinar, and then we'll show how to quickly overcome them in a cost effective manner.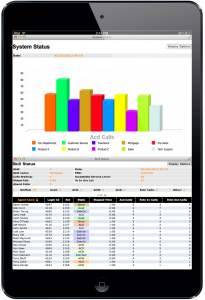 Join us October 3rd at 2pm EST to learn the Top 5 Ways to vastly improve your Avaya CMS experience with:
100% Web-Based Reports and Mobile Access – Manage your call center anytime, anywhere
Ease of Use – Less data management, more people management
Automated Report Distribution – Schedule reports to be distributed to all key decision makers
Multiple-CMS Servers – Access your entire organization's call center data in one place
Unlimited Permission Based Access to reports – Give the right people access to the right data at the right time
Get mobile with an iPad Mini giveaway!
This amazing reporting solution will let you view call center reports on PC, mobile and tablet. Mobility in today's contact center is a must, so we're giving away an iPad Mini to one lucky attendee! You have to attend the whole presentation to be eligible to win – but we think you'll like what we have to show you.
Register now to see what you've been missing out on!
Tags: avaya call center, avaya cms, avaya reporting, cms call center